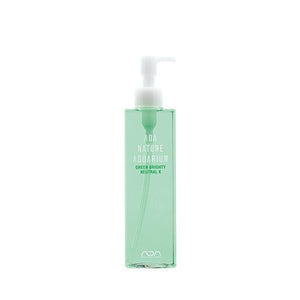 ADA
ADA Green Brighty Neutral K
Sale price Price $11.99 Regular price $14.99
ADA Green Brighty Neutral K
GREEN BRIGHTY NEUTRAL K is a liquid fertilizer for supplying potassium to a planted aquarium.  When potassium is insufficient, the photosynthesis activity and growth of aquatic plants are affected and this can cause yellowing and bleaching of leaves as well as lower resistance to algae.  Daily application of GREEN BRIGHTY NEUTRAL K to the aquarium elimiates these problems caused by potassium deficiency and promotes growth of aquatic plants.  This product does not cause a rise in pH and carbonate hardness (KH).  It is ideal for supplying potassium to aquatic plants that do not prefer high pH and KH environments.
THE NEW GREEN BRIGHTY
The new Green Brighty Series allows you to apply accurate amount of appropriate nutrients with ease. 
This great feature prevents wasteful supply of nutrients that could lead to algae growth in aquarium.
BRING BEAUTY AND HEALTH TO AQUATIC PLANTS
The new Brighty series enable you to choose from various nutrients (Nitrogen, Potassium, Trace elements and Iron) depending on the types and conditions of your aquatic plants and help you to grow aquatic plants even more beautifully and healthier with ease.
THE BOTTLE HAS A NEW LOOK
The new slim square bottle with improved pump nozzle allows you to fully use the entire bottle without waste and left over. Package volume has been entirely changed as well.