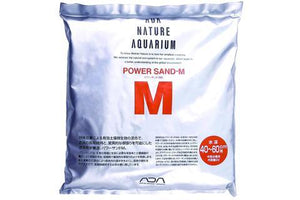 ADA
ADA Power Sand - M
Sale price Price $29.99 Regular price
ADA Power Sand-M 2 Liter 
Power Sand is the base of the Nature Aquarium substrate. Power Sand is composed of porous volcanic stones, to secure proper water circulation, and of organic materials including fertile peat, to provide rich nutrients for aquatic plant roots. Ideal conditions for bacterial activity and development of plant roots are created and maintained for long periods with Power Sand.
Large - 
For aquariums over 60 cm (24") in height.
Medium - For aquariums between 45 to 60 cm (18" to 24") in height.
Small - For aquariums 45 cm or less (up to 18") in height.