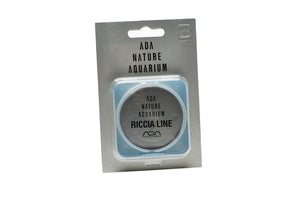 ADA
ADA Riccia Line
Sale price Price $20.99 Regular price $24.99
ADA Riccia Line
Riccia Line is a special thread to tie and fix Riccia on stones or driftwood in an aquarium.
ADA Riccia Line can easily fix Riccia on the stones and driftwood. The green color thread is barely-noticeable in the aquarium. Also, it is available to fix moss on stones, which is difficult to attach.
Durable material does not deteriorate in the water. In a light green color, it matches well with Riccia.
Total length: 50M (approx:164ft long)