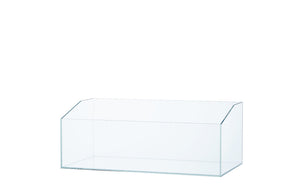 ADA
DOOA NEO GLASS TERRA H23
Sale price Price $155.00 Regular price
Aqua Design Amano - DOOA NEO GLASS TERRA H23
The DOOA Neo Glass Terra H23 tank is one of the ultimate Wabi-Kusa focused tanks from ADA.  With it's shape and diameters, you can grow both submerged and emersed plants.
This aquarium tank is designed for enjoying aqua terrarium style aquascapes.
Can be used with optional WABI-KUSA WALL 60 (with WALL STAND 60) or WABI-KUSA HANGER.