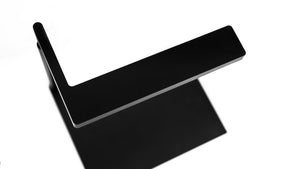 ONF
ONF Flat Nano Stand LED Light
Sale price Price $128.00 Regular price $160.00
ONF FLAT NANO PLANTED LED LIGHT
The aquatics now appears to be more vivid and larger than life. With our patented fluorescent powder algorithm, the ColorFull spectrum helps all aquatic creatures to grow better, healthier and faster.
ONF Flat Nano Stand LED Light
ONF's Flat Nano LED features aluminum, plastic, and rubber elements. ONF Flat Nano Stand features include:
360-degree

 

swivel for easy tank maintenance
Adjustable height and angles
Dedicated stand for nano tanks and wabi-kusa style setups
Rust resistant
3 Level dimming capabilities
Timer memory
Ramp up and down
ONF Flat Nano Stand LED Light will fit under rimless aquarium tanks with foam mats.
* Customized ColorFull LED for all range plants.   ** 1300lm / 15W
Highest luminous efficiency
**Dimmable
Increments of 100%-75%-50%-25%-100%
**Brightness Memorization
It will memorize its previous brightness before turning off
**Gradual Ramp UP & Down
In order to protect human eyes and not shock tank inhabitants