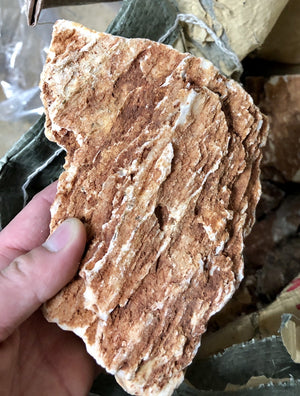 Aquascape Supply
Samurai Stone
Sale price Price $4.50 Regular price
Samurai Stone
Samurai Stone is one good looking aquascaping stone with its rusty brown colors and streaks of white quartz detailing the rock throughout. With its similar appearance to 1000-Layer Stone, this Samurai Stone is sure to bring some attention to your planted aquarium!  
Stone will range from 3 - 8 inches each.
*Stones require rinsing prior to use
Note that the pricing listed is $4.50 per pound.  For example, if you wanted 10 lbs, just add 10 on the quantity for your order.  
Also available in 5 lb increments.