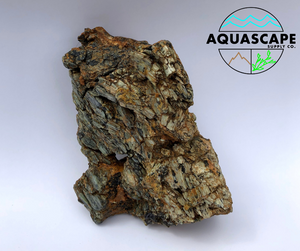 Aquascape Supply
El Jefe Stone
Sale price Price $5.99 Regular price $8.00
El Jefe Stone - Hand-Collected By Thomas Barr
El Jefe Stone is a BRAND NEW aquascaping stone collected by aquascape legend Thomas Barr!  This is one beautiful rock that'll take your planted tank to the next level, as expected from anything Tom Barr introduces to the aquascaping planted aquarium hobby!
Not only does El Jefe Stone look ridiculously gorgeous with its crevices and textures but it stands out in a planted tank and will make you the envy within your scaper crew.  
Pieces range from 3-15" (picked at random).
Stones require rinsing prior to use
Note that the pricing listed is $5.99 per pound.  For example, if you wanted 10 lbs, just add 10 on the quantity for your order.  
Increments of 5 lbs are discounted.