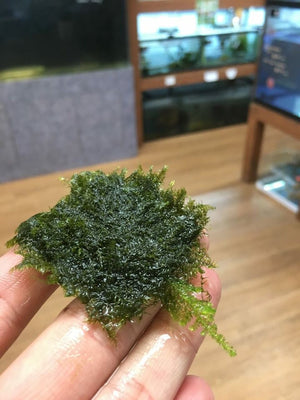 Aquascape Supply
Fissidens Fontanus Moss
Sale price Price $11.99 Regular price
Fissidens Fontanus Moss is a small, lush, and bushy aquatic moss that is suitable for aquascaping. Its lush appearance makes it a perfect accent for any aquarium, and its nature as an aquatic moss makes it easy to maintain. It can provide an instant aquascaping solution to any tank.
Fissidens Fontanus Moss  (Phoenix Moss)
Comes in a golf ball portion.